Offering consumers the opportunity to learn new valuable, marketable, recession proof skills in a virtual environment that is readily accessible when they are. AAB realizes the world is changing, evolving and it is time to bring them an experience and environment that embodies more flexibility and options. Whether you are looking to add new skills to your repertoire or keep your existing ones fresh and up to date, we have something for you.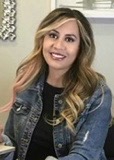 Hi, I'm Dawn, I was born and raised in Colorado, I am the owner and Founder of FAB-U-Lash& Brow Studio and Academy of Advanced Beauty. My Studio is where I am able to offer all the services I have a deep passion for (eyelash extensions, eyebrow shaping and waxing and permanent makeup for the eyebrows, eyeliner and lips, including pmu removal) The Academy is where that passion crosses over to my fully licensed and bonded permanent makeup and beauty school. Where I get to share all my experiences and knowledge with those wanting to enter the field of beauty and art.
I'm a licensed Esthetician and multi-Certified in Volume Eyelash Extensions with over a decade of time in the industry! Eyelashes and Eyebrow Shaping, Waxing and natural enhancements through Permanent Makeup is what I love to do daily and teaching is the icing on top.
The Academy includes all State Approved curriculum for the traditional in classroom style classes and now I'm approved to offer them in the virtual learning environment. Classes for Nail Technology, Permanent Makeup Certification, Traditional Makeup Application, Eyelash Extensions, Eyebrow Shaping and Waxing and more.
I love being a wife and mom of 4 children and a fur golden cream pup ;) Being an entrepreneur keeps life busy and crazy and I cherish it ALL. I am thankful and grateful for the many blessings and my faith keeps me fully focused and grounded.
I am dedicated and committed to my own continuing education and hands on training to keep my skills fresh and up to date. I have been fortunate to train with many top notch trainers.
Irina Levchuk - Lash&Brow Design Academy
Nadia Afanaseva - Eye Design New York (Formerly N&M Beauty Corp)
Teresa Smith - I Love Lash & author of The Lash Bible
Jill Heijligers-Peloquin - Founder of the Be An Amazing Lash Artist Project & Lash Mastery Group
Linh Nguyen - Award winning & Internationally acclaimed lash artist. Beyond Volume Lash Training 
Teryn Darling - World renown trainer & Permanent Makeup Artist - Shades & Strokes, Color Theory
Mary Ritcherson - NaturaLines Permanent Makeup - Master Technician & International Trainer - Shades & Strokes
Tina Davies - Artist & Creator of Harmony Microblade - Shades & Strokes
Will Anthony - Will AnthonyPermanent Cosmetics & Advanced Training Centers - Strechniques Smokey Eyeliner
Heather Pacheco - Genesis Skin Academy of Permanent Makeup
Taryn Quinterri & Steven Greitzer - Cosmetic Aesthetic - Scalp MicroPigmentation 
Monica Ivani - Monica Ivani MyBrows
Courtney Stevens - Courtney Stevens PMU - VelvetLiner
My company FAB~U~Lash&Brow Studio is the Official Lash & Brow Sponsor of the
Miss Colorado USA,
Miss Colorado Teen USA,
Miss Wyoming USA &
Miss Wyoming Teen USA Pageants
& I am also the Official trainer in Colorado for Li LI-Ft Removal and Lightening.